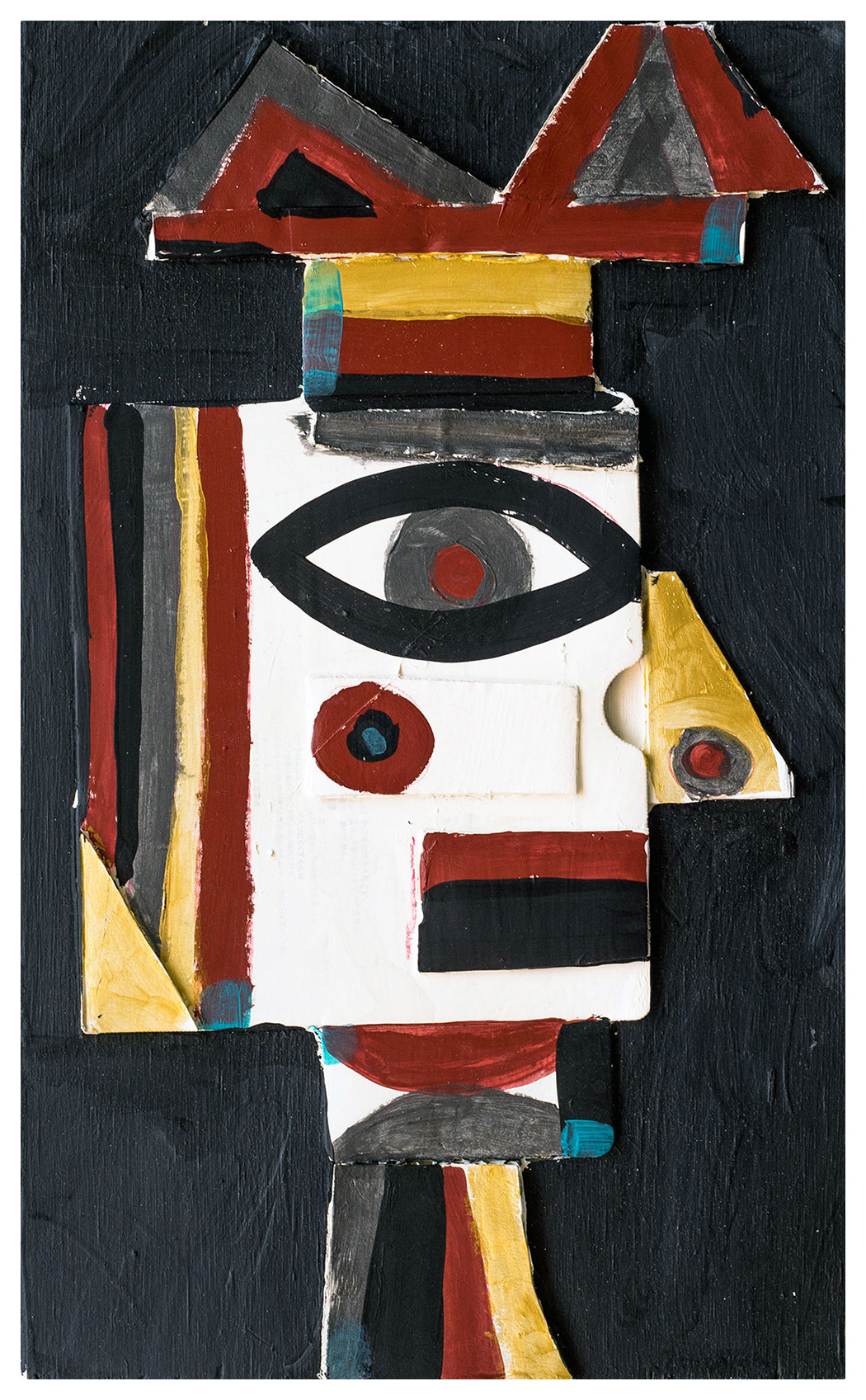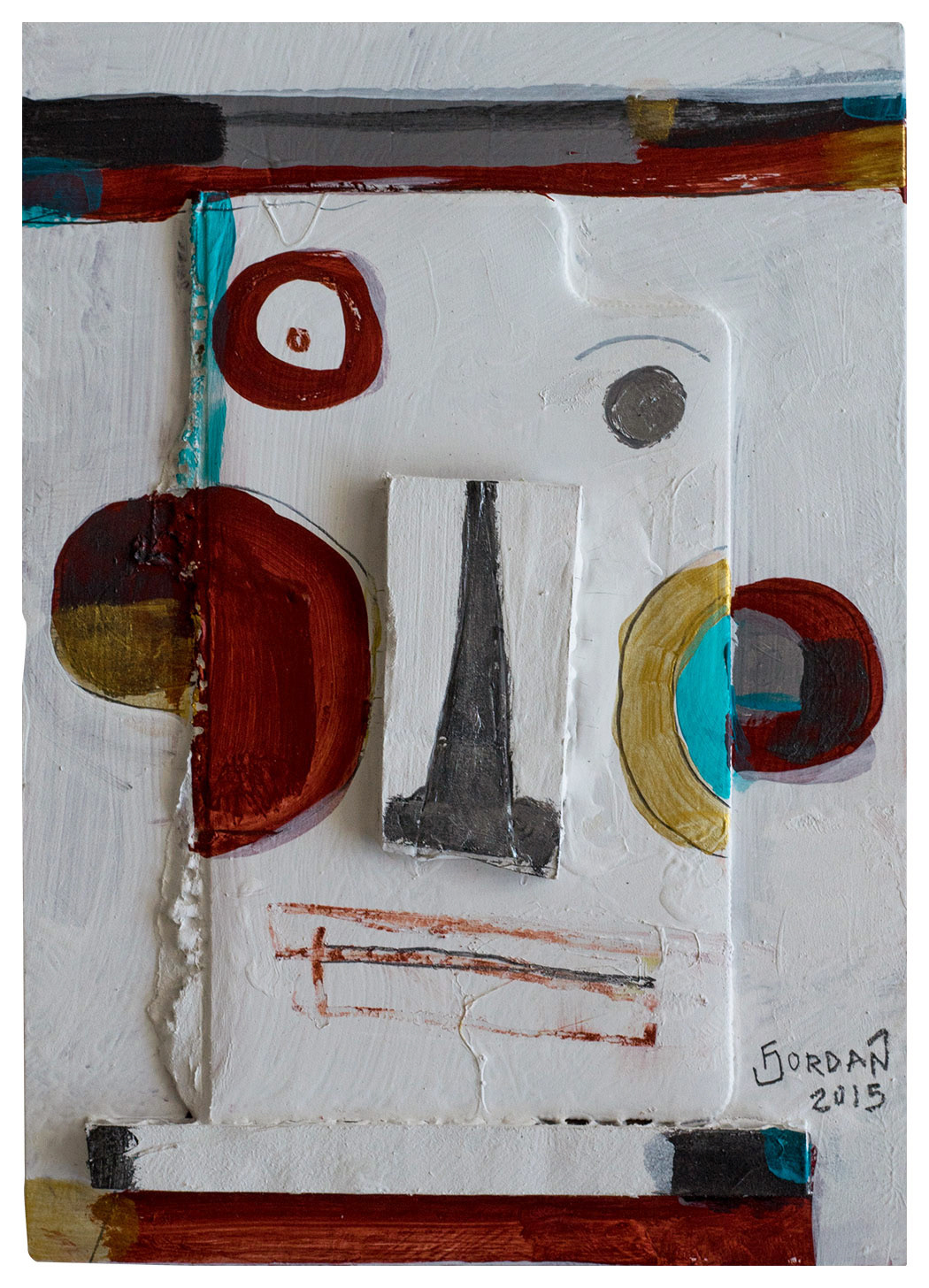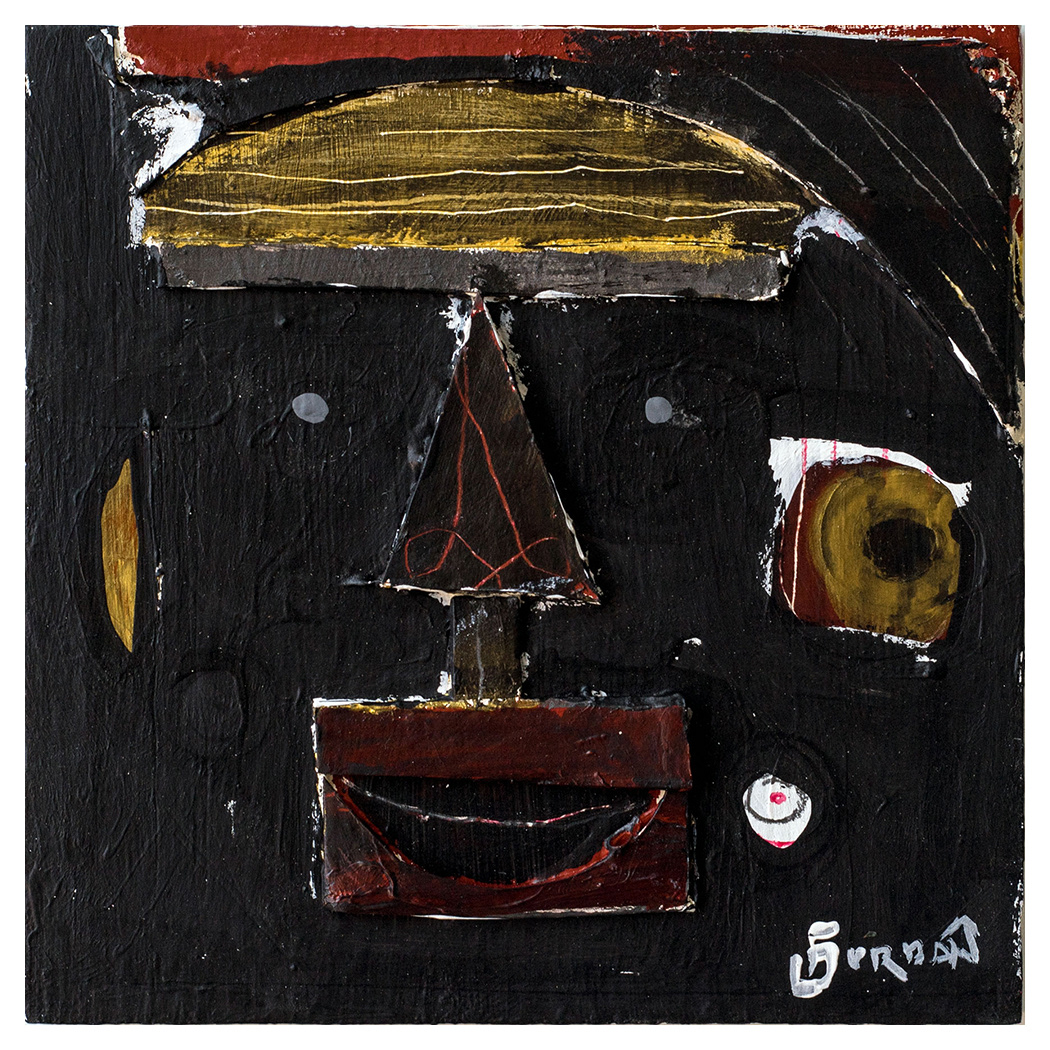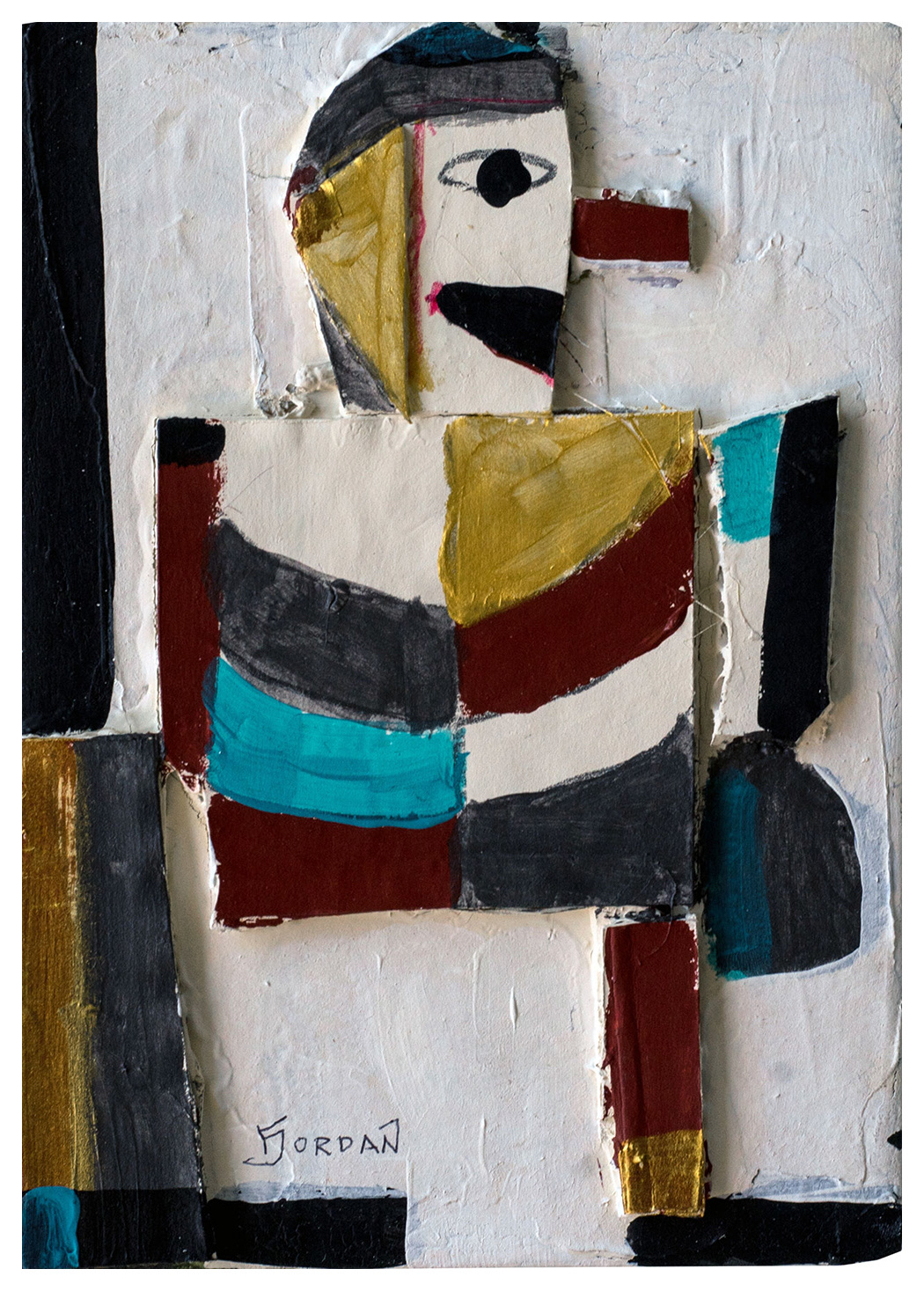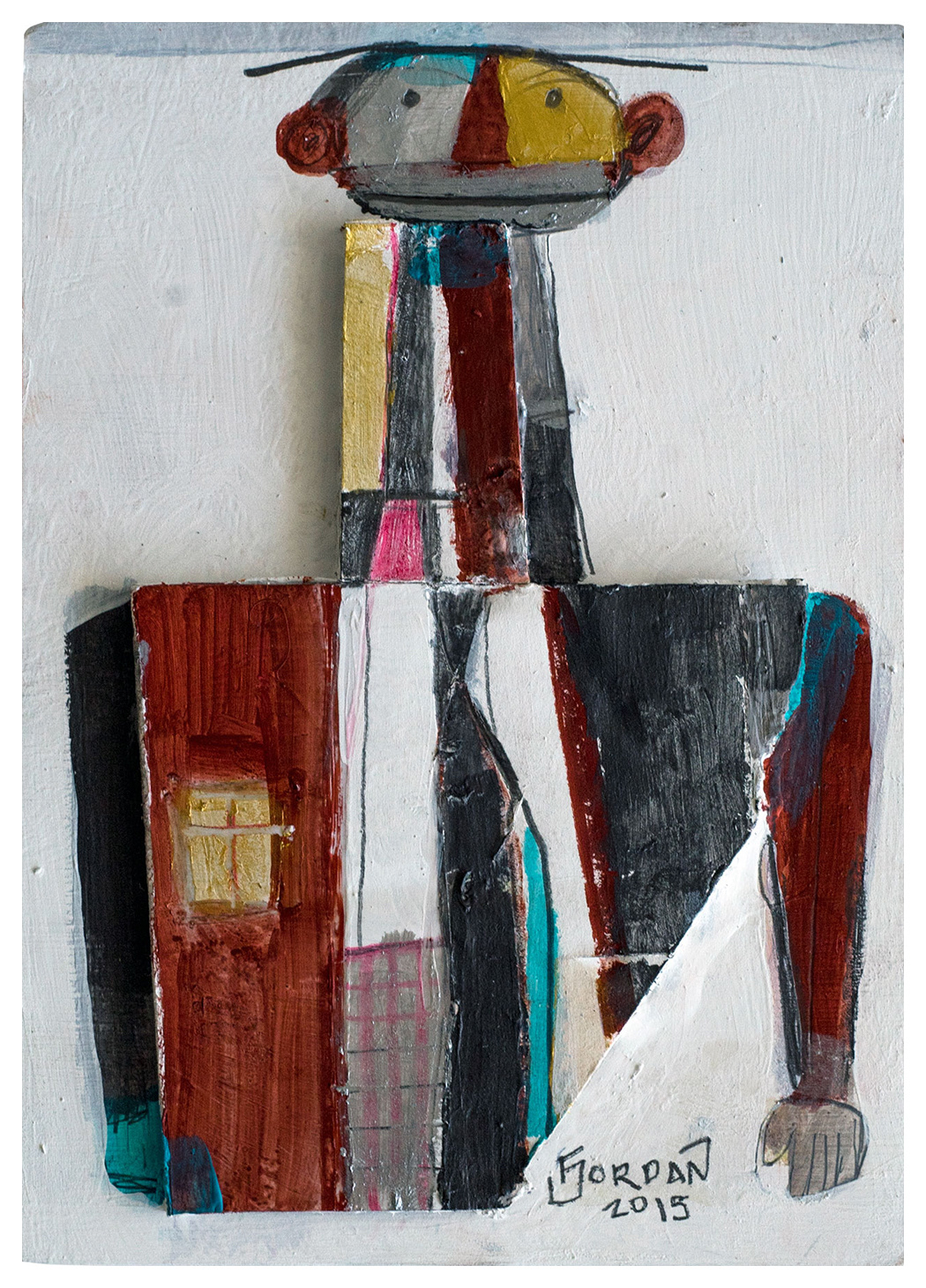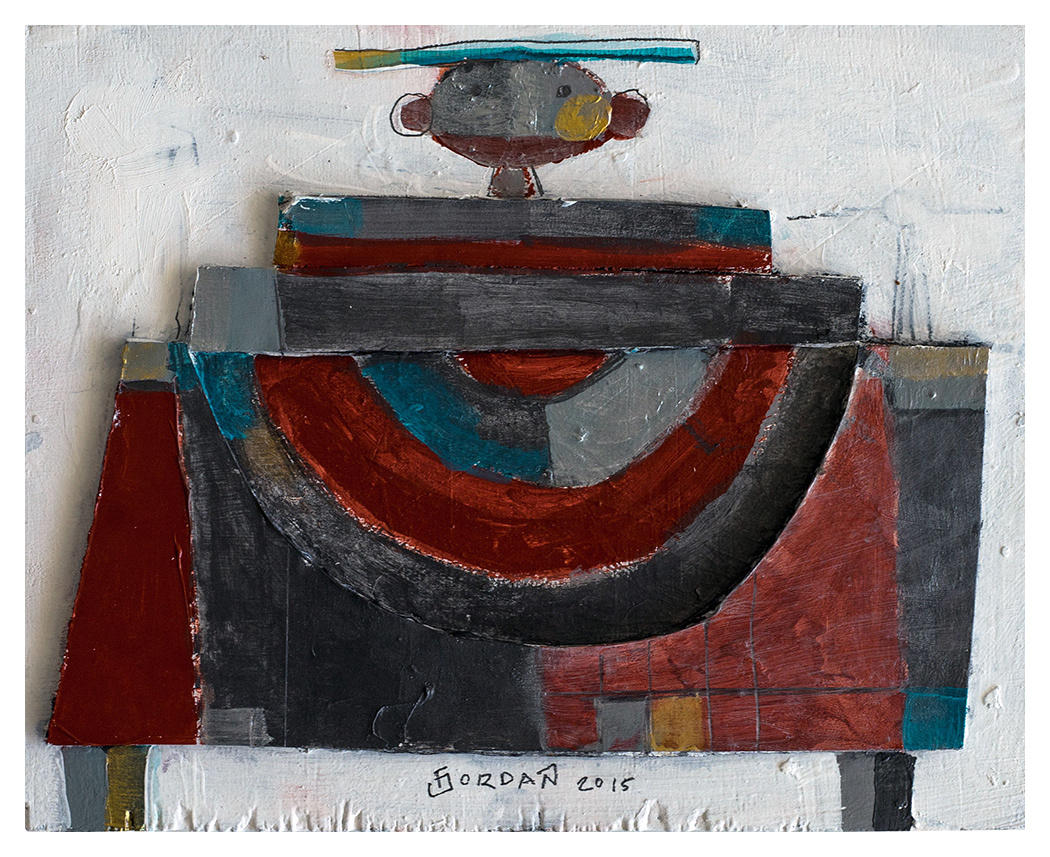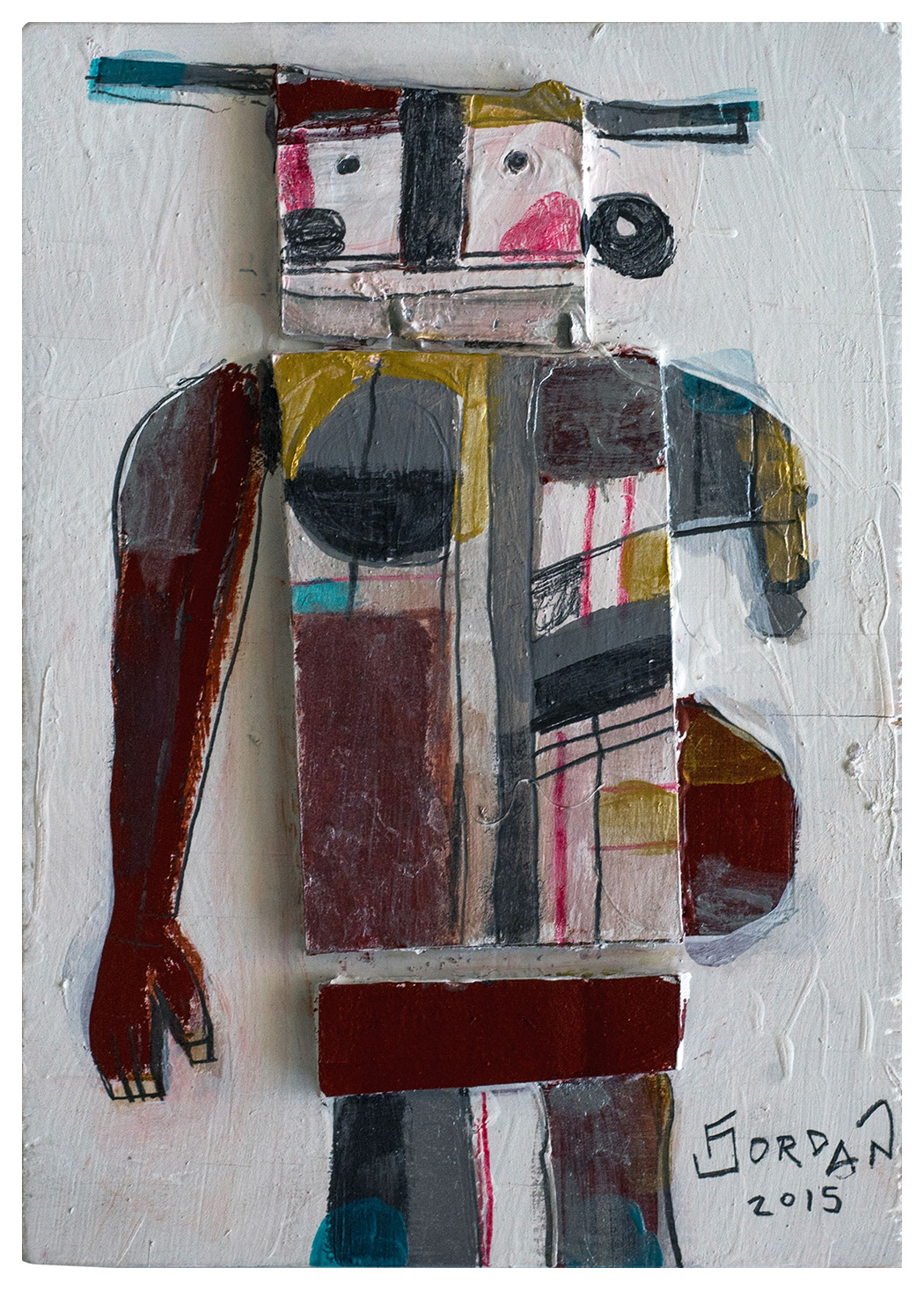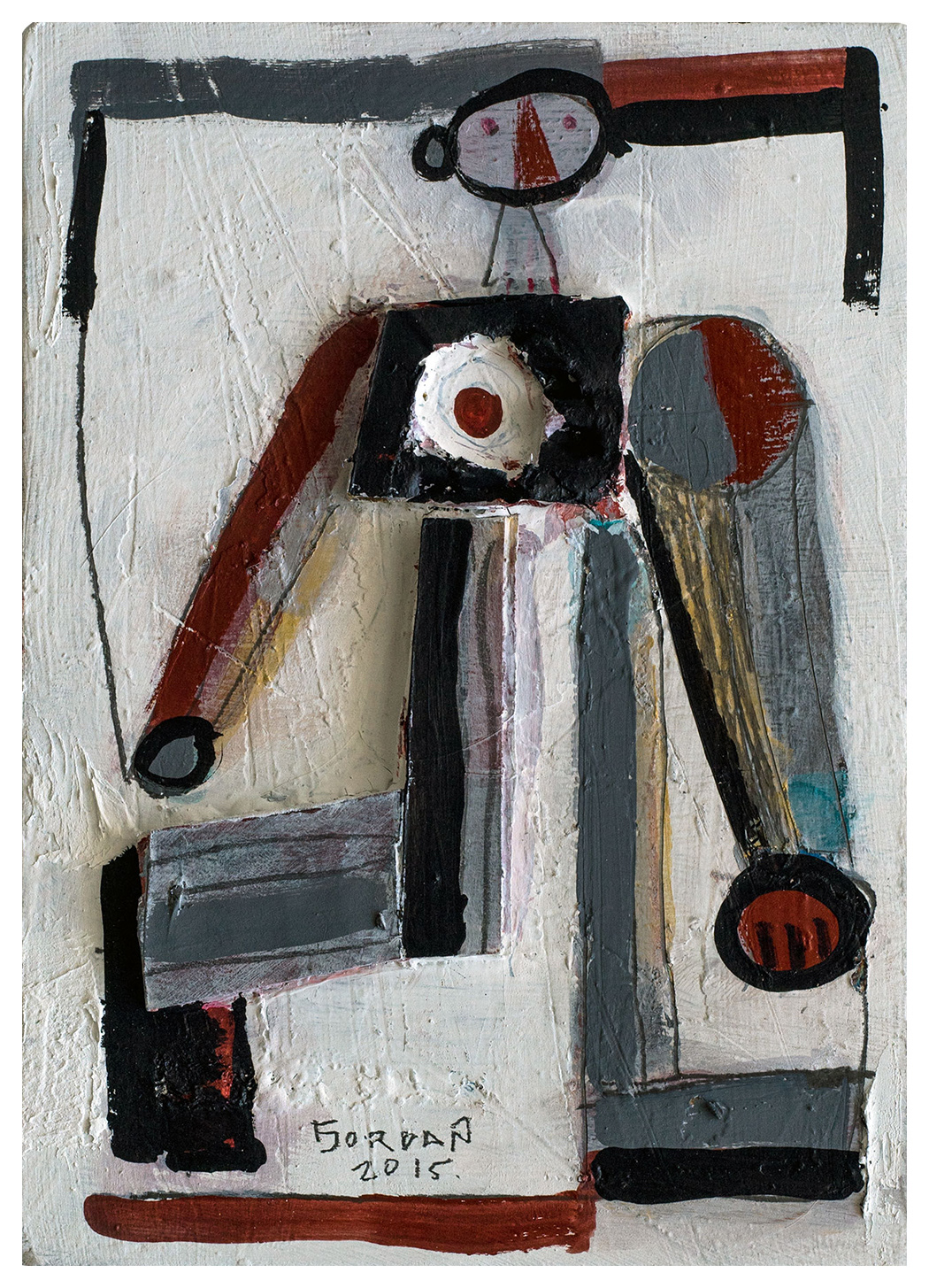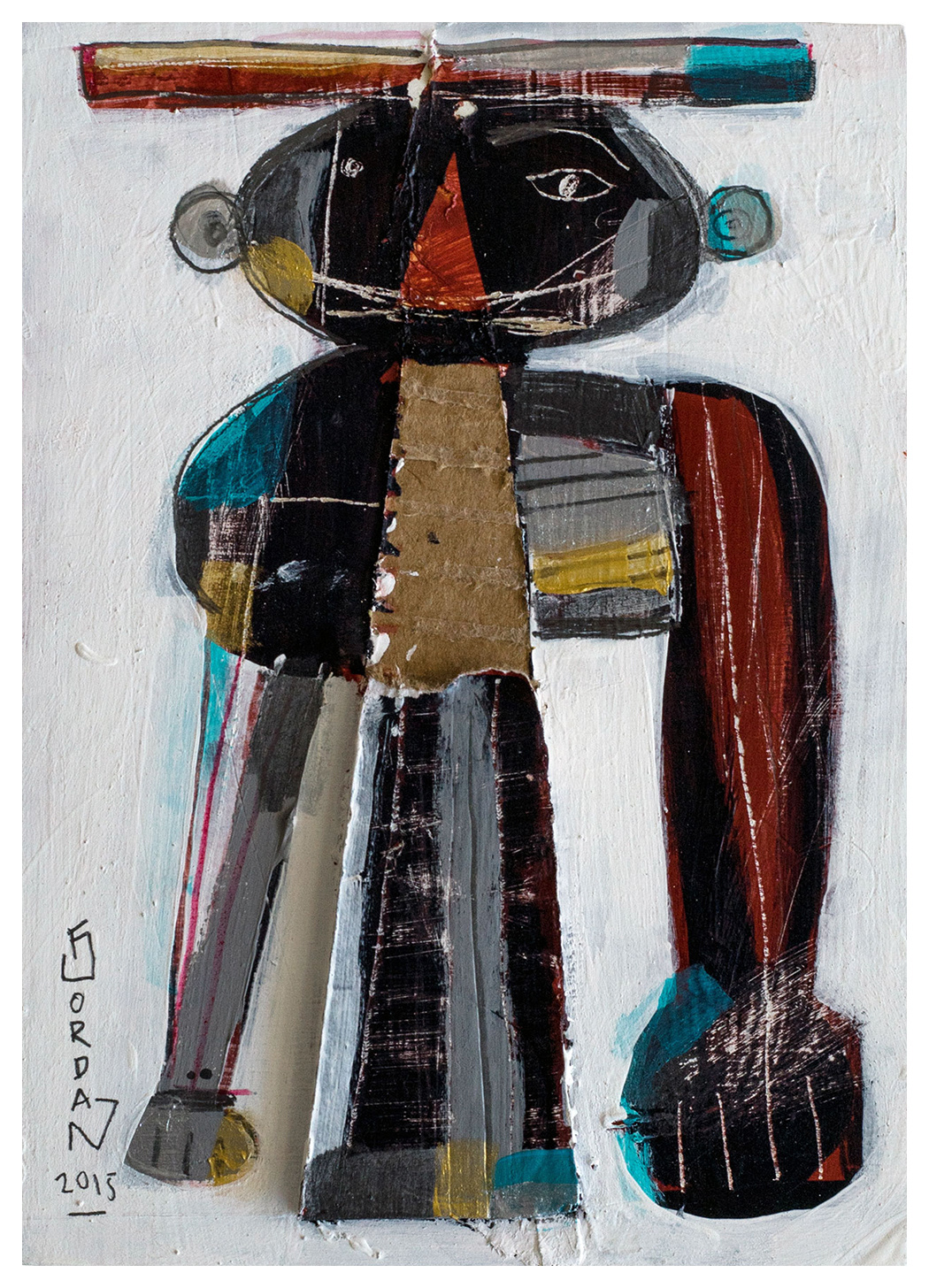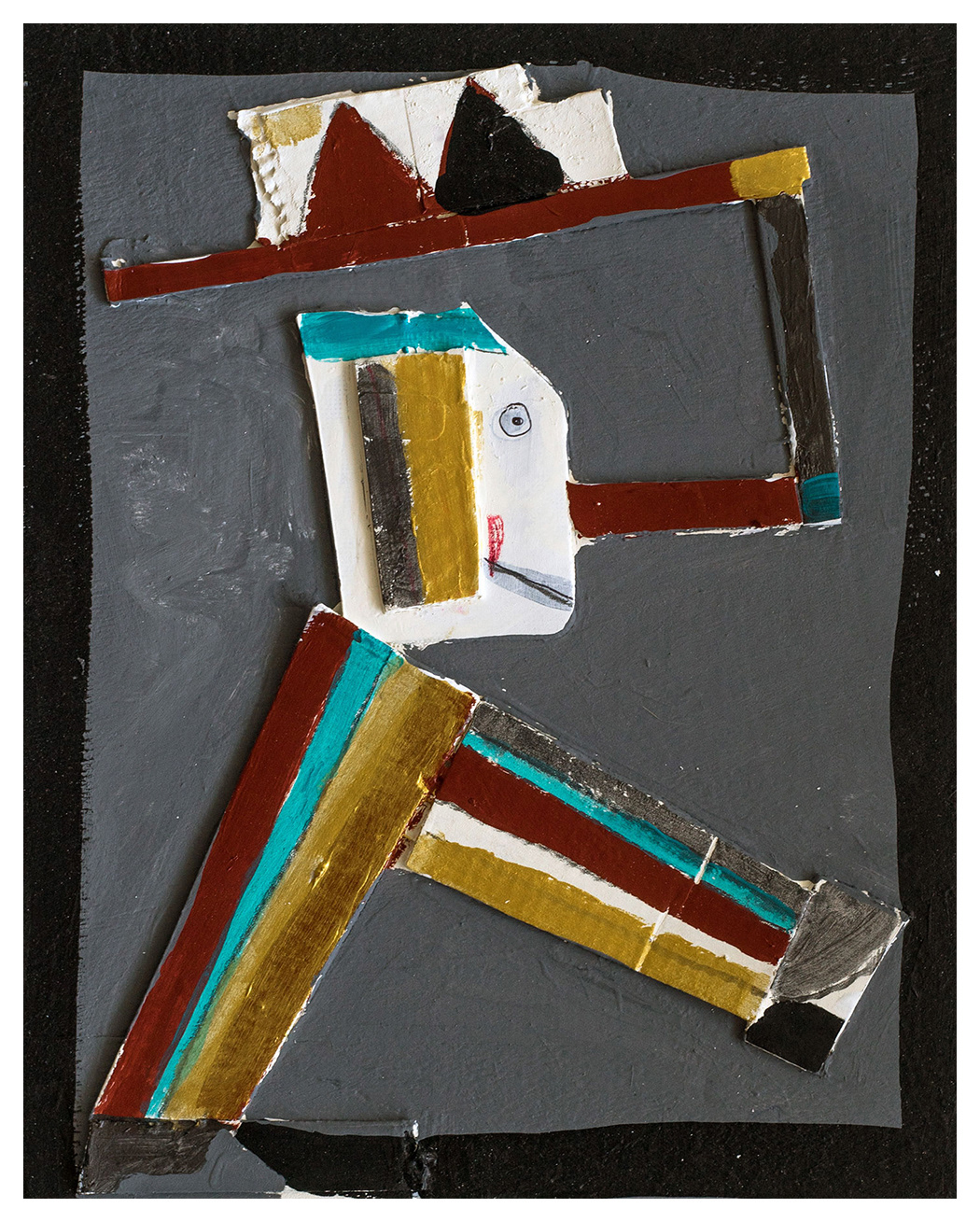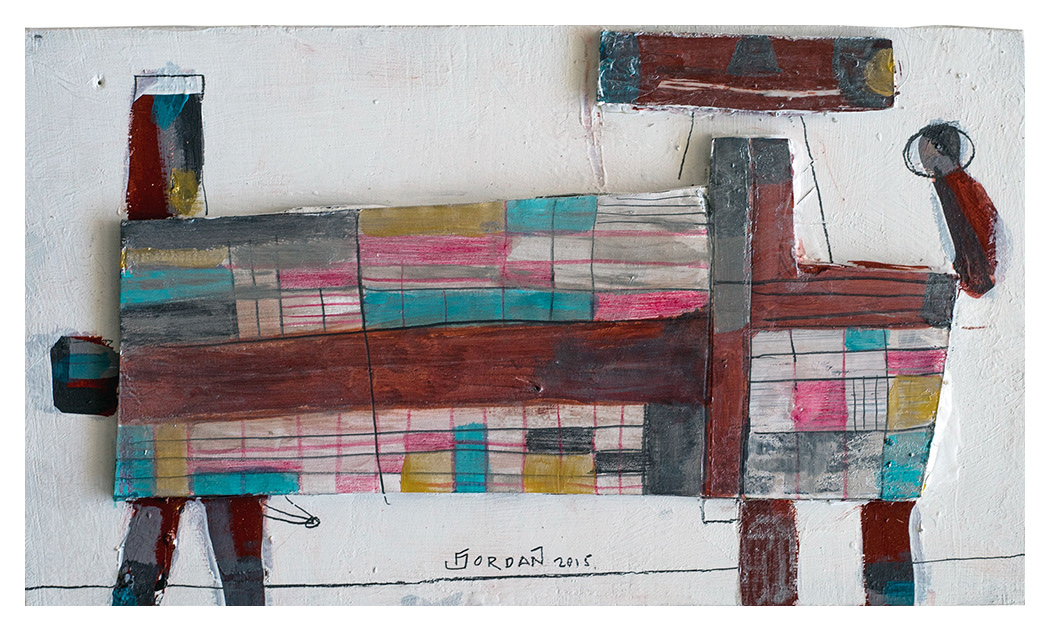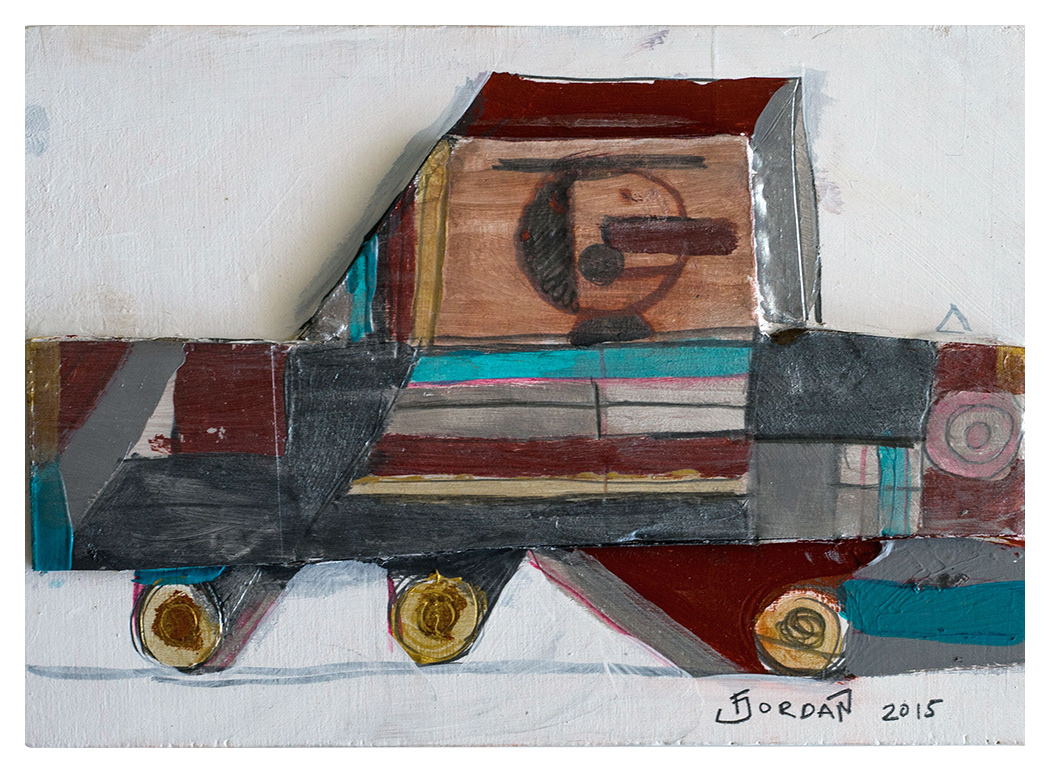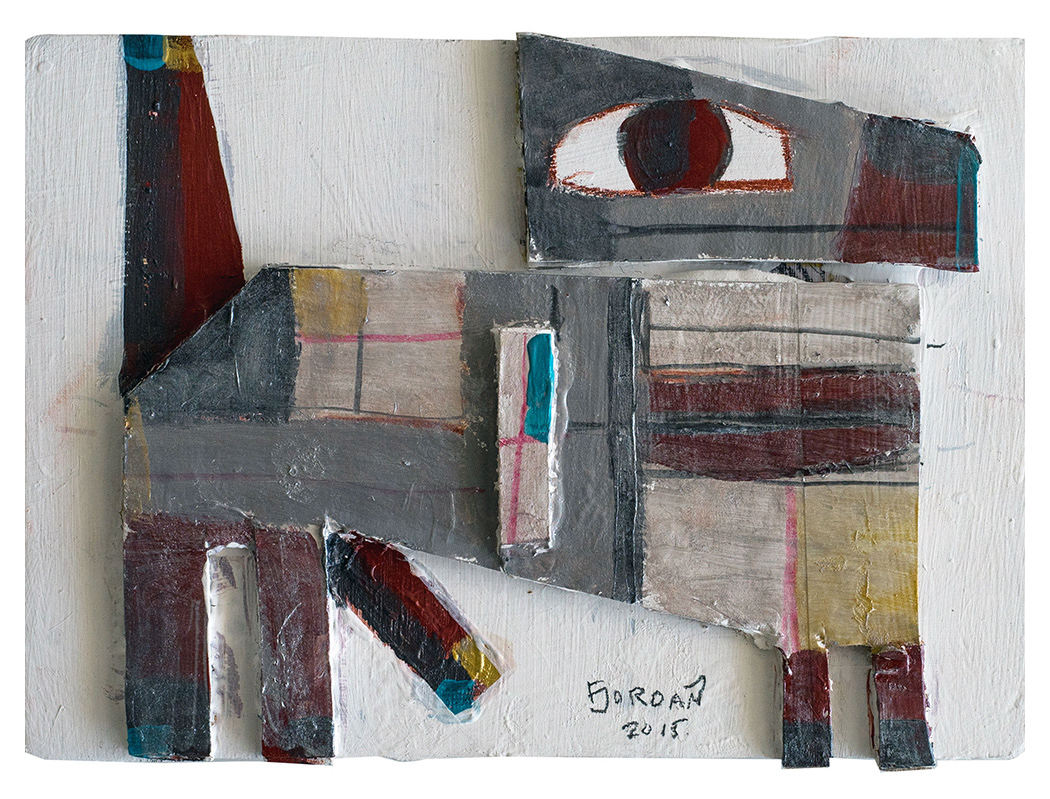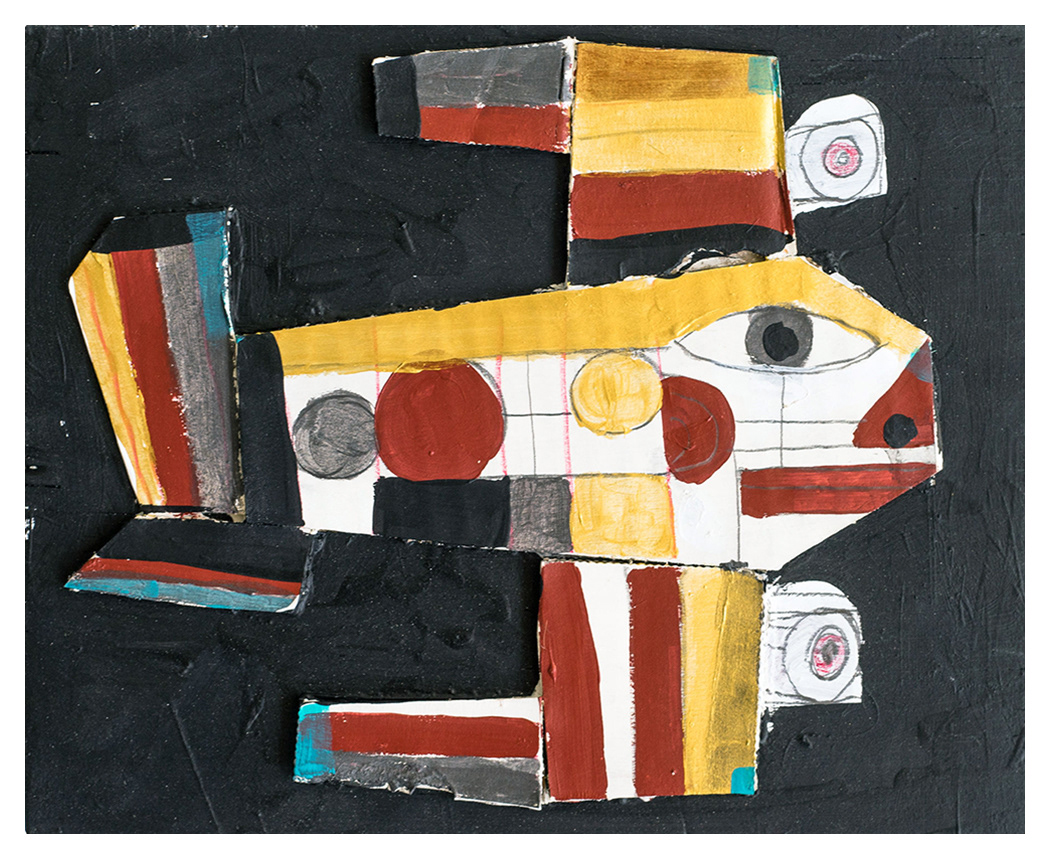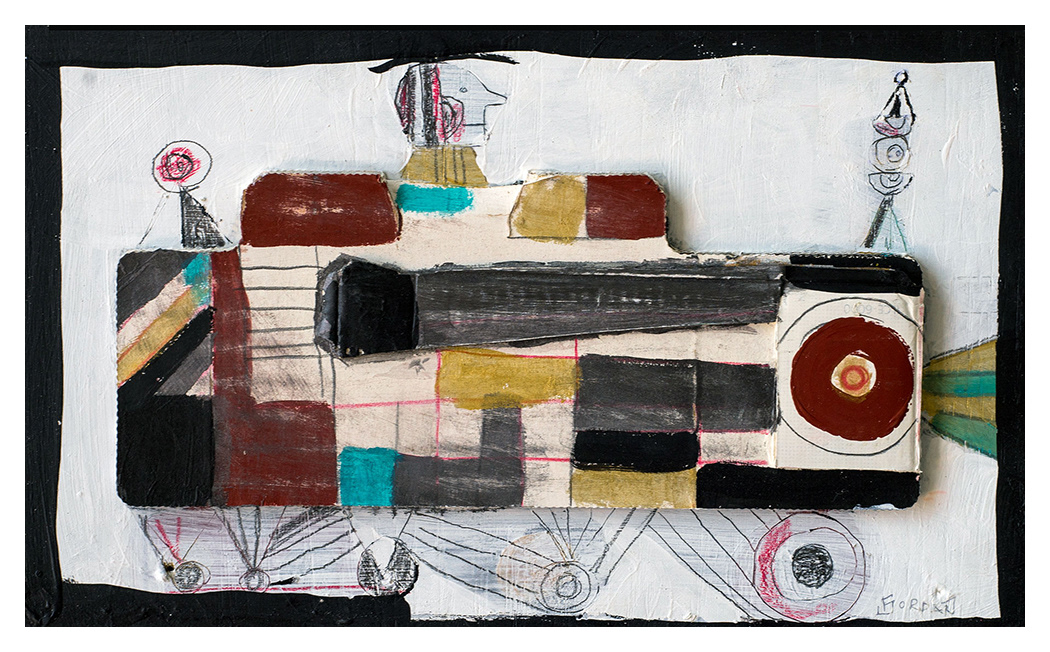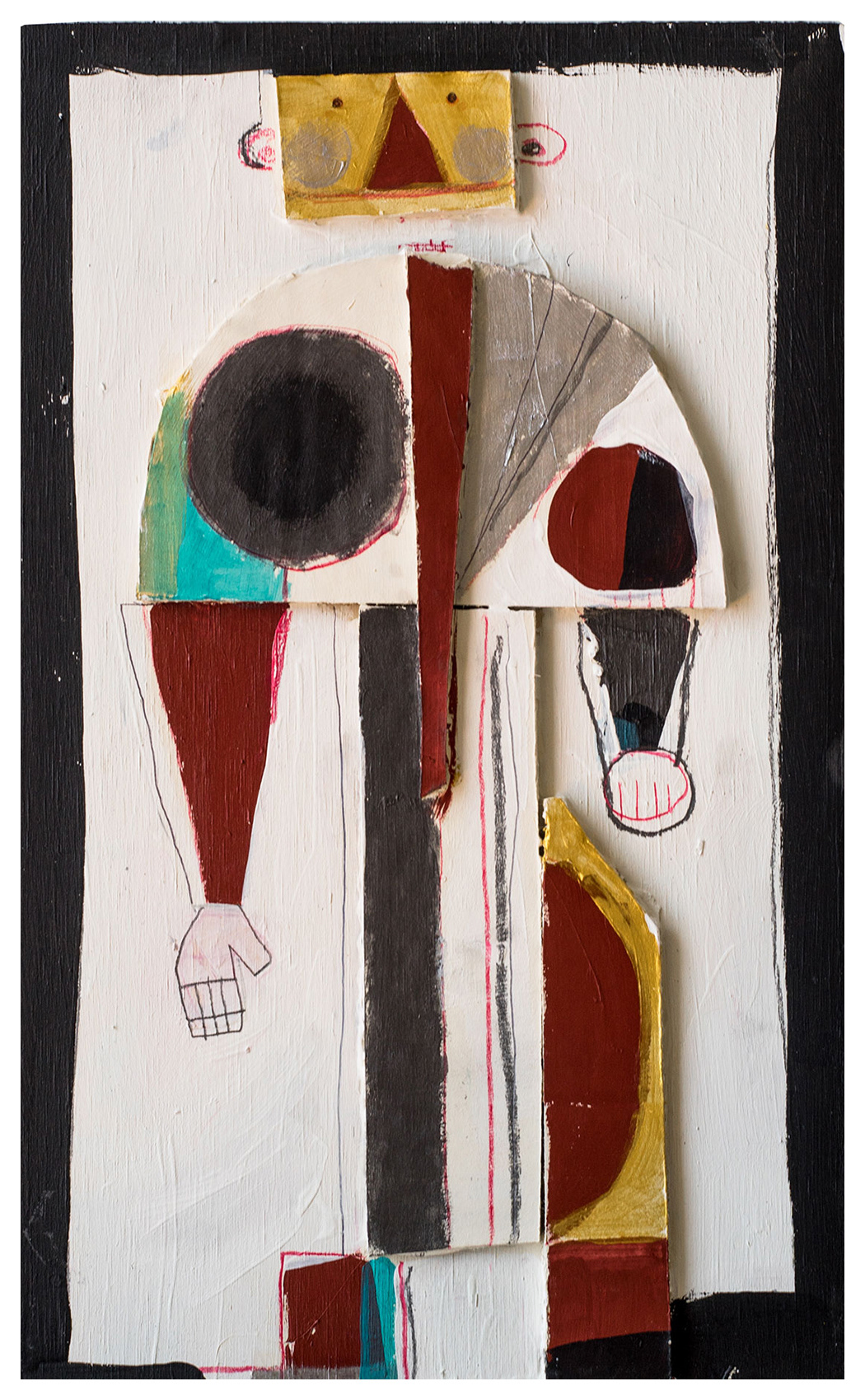 THE THEATRICAL CODEX
OF FEDERICO JORDAN
BY EMIRETH HERRERA
©2015 Emireth Herrera. 
Translated by Félix Rocha
The artist Federico Jordan finds in painting a vein in the middle of fantasy and reality. The exhibition is made up of wooden planks that resemble codex, announcing the displacement of his work to maturity, replacing his fantasy artwork by exploring his dreams in painting.
The simplicity of the paintings is on the fun and the play of the artist in his creative process. The depth and complexity of his symbolism, is found in the combination of materials, geometry, pattern of textures and the unity of forms. "The image takes control," is the phrase repeated several times by Jordan while working scraping wood to give life to each composition, following the philosophy of WabiSabi, the Japanese aesthetic term essential in his life, which involves removing from the imperfection an imperfect and impermanent beauty of everyday life.
If the characters could talk, what would they say? They would narrate frenzy stories of boundless imagination, personal memories that are part of his culture. The characters look at themselves to express enhanced oneiric events during the night, events experienced by day and dreams to be realized.
The exhibition presents the poetic work of Federico Jordan, an exploration of the dreams of the artist based on the Aristotelian theatrical units: time, space and action. The paintings are complete scenes without a defined speech or in one direction, on the contrary, they establish decipherable codes that combine uncertainty, fiction and reality, so that the viewer may feel the work and enjoy the show.
In Codex, the images have a oneiric connotation, not hierarchical. The characters are placed side by side, as in dreams. The pieces are autonomous, simultaneous and represent the leading role that sensitizes the viewer.
The visual drama of Federico Jordan raises the possibility of understanding love, warmth and life experience offered through dreams and realities, to transcend to a higher plane where the important thing is to feel with the heart.